Residents are woken at the time they choose in the mornings and assisted with their personal care as they wish, with all baths and showers being carried out with full assistance. Our staff is trained to provide personal care as discreetly and respectfully as possible. We find that our residents have a wide preference for rising times generally most choose to rise between 7.00- 9.30am.
Breakfast is served in the dining room or on a tray in the resident's room; depending on the choice of the resident. There is a wide selection of good quality food available, those who come to the dining room like to talk to the chef and request their daily breakfast at the serving hatch (see left).
During the morning and the afternoon residents are free to sit in any area they choose. There may be music, activities or conversation taking place through out the day . Relatives and friends of our residents pop in each day and often join in with what is going on.
Coffee and biscuits are served around 10:30 am, however residents are of course free to choose alternative drinks. During the day the residents are encouraged to drink squash, juice or water, the staff monitor and record their intake as part of our commitment to prevent dehydration.
Lunch is served around noon in our dining room and is freshly prepared by our qualified, professional chef. There is always a choice of main courses and desserts. In our kitchen there is a food choices board, clearly detailing personal likes & dislikes, any allergies and calorific requirement. We maintain very high standards of cuisine at Whitehaven, reflecting our belief that meal times are one of the most important aspects of our community life. Meals can be taken at different times, the care staff or the resident will inform the chef daily.
Why not come and see us
Call us on 02392 592300 or click the button to get in touch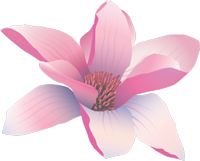 Supper is served around 5.00pm and consists of soup, sandwiches, light snacks or a hot freshly prepared supper
In the evenings hot drinks are served around 8pm and are served in the lounge or in the residents room.
Residents are offered support with personal care and are free to choose when they go to bed, with assistance offered for those who require it.
All rooms are equipped with a call bell, there is always a carer on duty to answer calls and offer assistance to residents. Our night staff offer assistance and maintain attentive care throughout the night. We use an electronic system called 'Night Owl' where the care staff record night care provided and their hourly rounds.
We recognise that residents' privacy and dignity are extremely important. Staff will always knock before entering a resident's room and ask permission before providing care of any sort. Choices and decisions are respected and followed.