Quality Assurance and Your Feedback
Listening to your views
We value the opinions of our residents, next of kin, professionals, staff and other visitors to the home. We welcome any feedback that can help us do things better at Whitehaven.
We gather information by recording comments received within the care home and by sending out Quality Assurance Surveys to all parties concerned, during the calendar year. All new residents receive an admission assessment which specifically targets from viewing the care home through admission to the completion of the trial period. The feedback received is analysed, the comments are acted upon and recorded in an "easy to read format" for all to read.
To help build on any ad hoc comments received from residents, visitors and staff, there are a number of methods we use to obtain comments and feedback in a more systematic way, as set out below:
Semi-annual Quality Assurance Surveys are used to formally obtain comments and feedback from residents and family members. All new residents take part in an Admission Assessment that allows us to analyse comments from residents covering the 'journey' from the first contact with Whitehaven up to the end of the one month trial period. These comments are particularly important in helping is to ensure the smoothest possible transition for residents entering Whitehaven from their own home.
Come & see for yourself
Call us on 02392 592300 or click the button to get in touch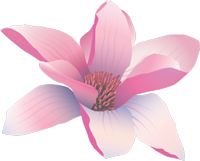 Carehome.co.uk
We also participate in a scheme administered by carehome.co.uk, which through the completion and postage of short comment cards readily available from within the home, allow comments to be shown and viewed online. This helps to maintain a high level of transparency, allowing all interested parties to independently review the comments made.
The information is processed and can be viewed on CareHome.co.uk website and NHS Choices, when our details are entered.