Whitehaven is a family owned residential home set in the heart of Horndean in Hampshire. We have always had an excellent reputation within the local community, with many of our residents being referred by word of mouth.
We have a large lounge area in the centre of the home, which is the hub of activity. It's always busy with visitors coming in and out, staff buzzing around and the residents talking.
The kitchen is also central to the home, where residents are often found talking to the chefs before coming to breakfast or during the course of the morning.
Whitehaven has 15 single bedrooms individually decorated to ensure it feels just like home for our residents. The bedrooms downstairs have doors to the garden and patio; those upstairs have balconies overlooking Keydell Nursery (a local garden centre).
Come & see for yourself
Call us on 02392 592300 or click the button to get in touch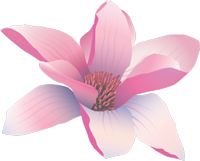 The garden is safe and secure and lets everyone enjoy the outdoors any time of the year. Whitehaven has a thriving bird colony with several bird feeders attracting blue tits, goldfinches & greenfinches giving pleasure to our residents and staff.
Everyone enjoys sitting on the patio, whether with staff and family as it is so relaxing. We have plenty of sun hats and sunscreen easily available from a dispenser, located by the exit door.
At Whitehaven we have two dogs that are usually found in the lounge keeping company with the residents and visitors. Our two cats also provide comfort and pleasure to all in the home.
Whitehaven is proud to offer extensive recreational activities, the residents have a close bond with Debbie our activity co-ordinator and are often involved in Scrabble, quizzes, arts 'n' crafts sessions or chatting about daily life. These maybe group or individual sessions, respecting the preferences and needs of each resident. We promote involvement with the local community to develop and maintain friendships and meetings.
We try to ensure when welcoming new residents to Whitehaven that we respect the lifestyle of each individual – whether they prefer privacy or a higher level of social interaction. Importantly, family members are free to pop in to visit whenever they please.